LC Miller Re-Coil Model 600 Series (Heavy Duty)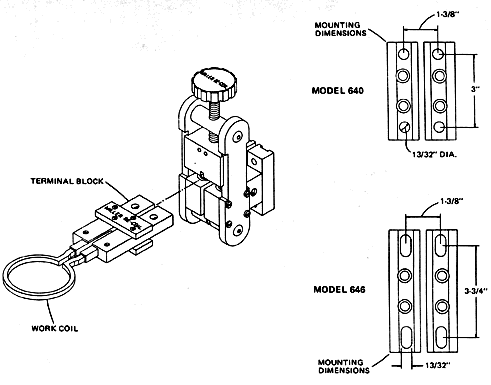 The model 600 Series Heavy Duty Re-Coil is available to interface with all induction heaters. When ordering specify mounting configuration of your induction heater.
Terminal Block Assemblies 2601-A and 2603-A will fit the Series 600 Re-Coil.
*TRADE MARK Pat. No. 2,866,880
The L.C. Miller Company specializes in design, repair and manufacture of custom coils and fixtures. Engineering assistance is available, without obligation, upon request.